About Box2Table
Box2table Inc. is a technology startup, which provides food & beverage enterprises with a comprehensive cloud-based Software as a Service (SaaS) with a Point-of-Sale (POS) terminal; an automated inventory management system powered by artificial intelligence and a decentralized blockchain trading platform between owners of small and large businesses as well as producers and distributors of products around the globe.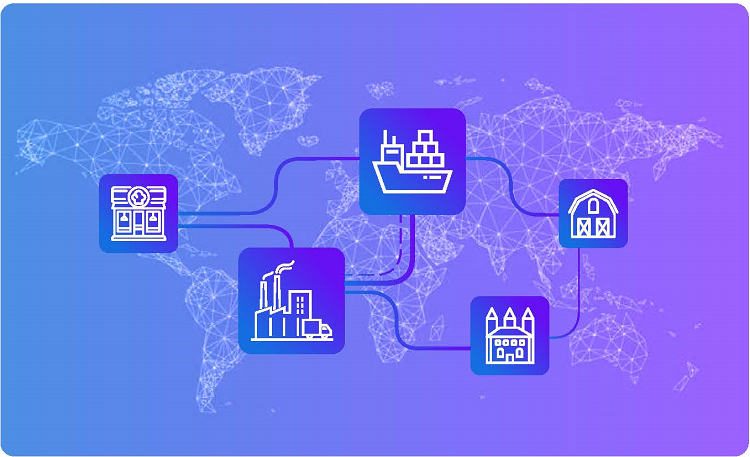 Industry Conditions & Challenges
Market environment is becoming more and more challenging. Companies must address numerous challenges in today's consumer environment. Customer expectations are constantly changing, sustaining a consistent brand experience in becoming more difficult, and enterprises are struggling to keep up with trends in mobile technology. Here are the biggest challenges food and beverage service industries face today.
Food & Beverage establishments Problems:
Producers & Distributors Problems: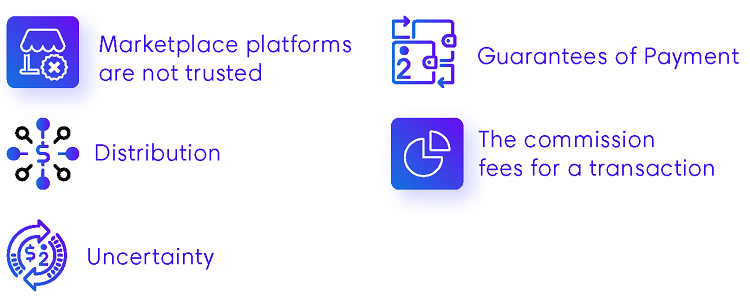 Box2Table Solution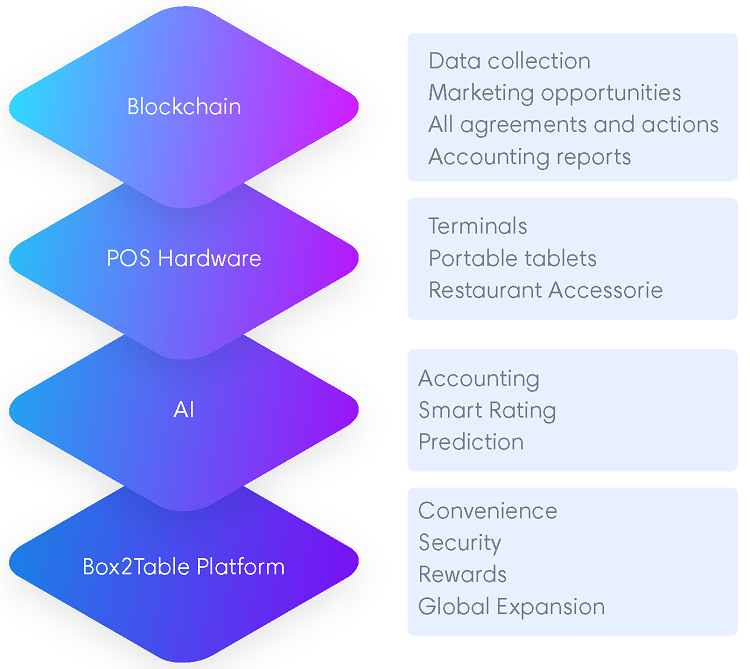 Box2Table is a revolutionary blockchain project, established in a way to avoid correlation with the volatility of the cryptocurrency market and to be protected from sharp fluctuations in the rate of bitcoin or any other altcoin. The uniqueness of the project underlies in a two-circuit blockchain technology that provides two kinds of tokens:

Team Members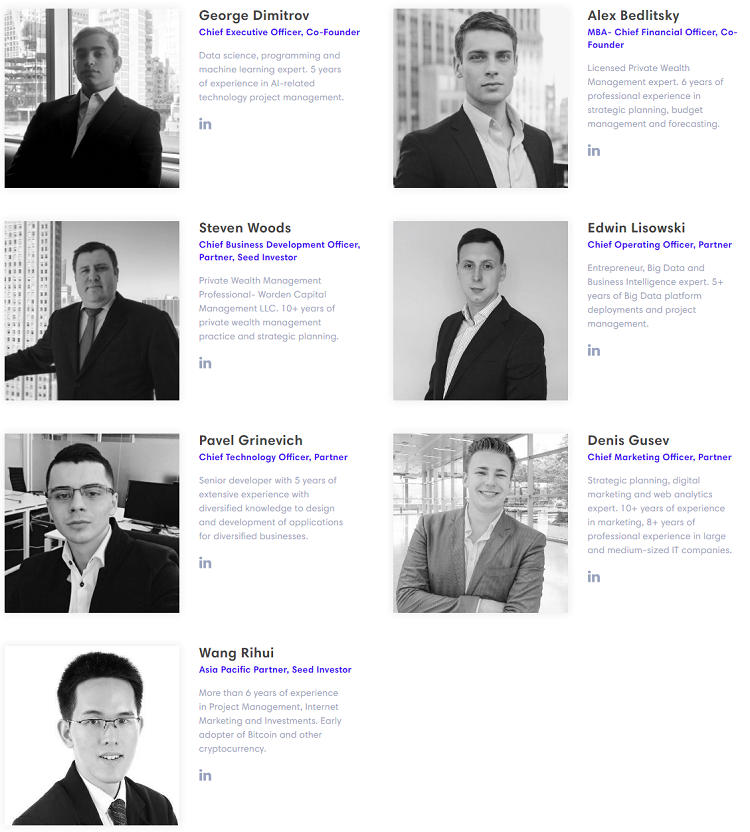 Roadmap
Related Links
Introducing Box2Table Platform Video